NEWS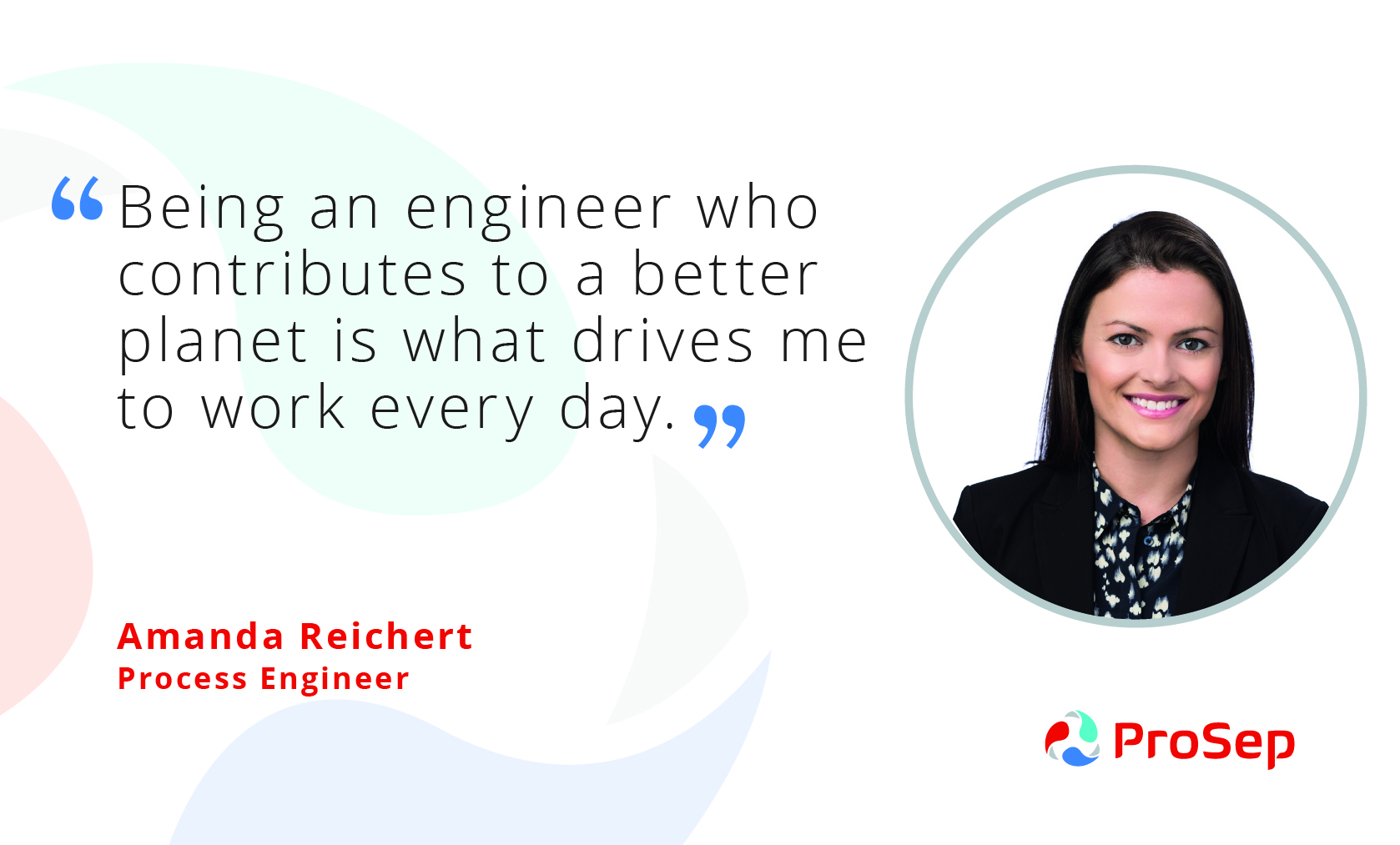 Meet the Expert: Amanda Reichert
ProSep employees share a positive company culture. The employees' involvement and engagement in different roles and tasks makes ProSep a dynamic place to work.
What challenges do you face in your role?
 Challenges are present daily in our workplace; for example, an environmental requirement our technology needs to meet or a deadline project we are making sure to attend. However, the strategy ProSep employees use to overcome these challenges is what makes the difference. ProSep's readiness to help and listen to the clients' needs is one example.
What's the most exciting project you've worked on?
 I find any project involving the efficient use of critical resources and environmental benefits to our planet exciting. Being an engineer who contributes to a better planet is what drives me to work every day.
Click here to read the full Q&A.
If you have any questions or would like to inquire about our products or services, please use this button to contact us.
Contact Us
Subscribe to our mailing list for news & updates about ProSep and our new era of process separation solutions.
Sign up now