Energy Services
Products & Services
Energy Services

ProSep Energy Services specializes in providing rental equipment and/or personnel to solve operational issues, commission/maintain/inspect equipment, and optimize current operations. ProSep has over 10 years of experience in providing custom process separation solutions to the O&G industry. Our experience enables us to understand and analyze existing equipment to ensure it is working at optimal performance and make recommendations to ensure your equipment continues to perform at peak production.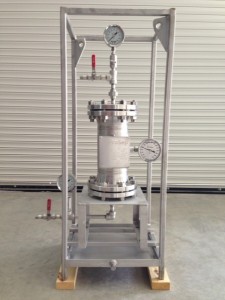 A large portion of our global installed base consists of natural gas sweetening (CO2 removal) and natural gas dehydration units with our largest units located in the North and South America regions. We have worked closely with a variety of membrane providers including: Grace/UOP, Fujifilm, Air Liquide, Porogen, and Generon, which allows us to custom tailor our offerings and offer our clients the optimal solution for their application.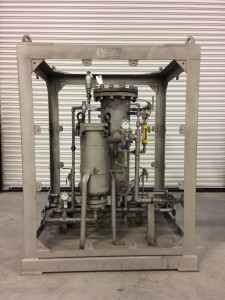 ProSep Energy Services' offers a fleet of modular rental skids for gas sweetening/dehydration and produced water as well as mixers. This lease/rental process equipment provides a quick solution for excursions/upsets and debottlenecking existing equipment but also allows our clients to test ProSep's proprietary technologies on live streams before making a permanent capital investment. We have the technical capability to package a solution using single or multiple technology stages and since our units are modular, we are able to treat a wide range of flowrates and contaminants. Our trained field operators and chemists complement our rental equipment and have the necessary training and experience for global onshore and offshore projects. ProSep Energy Services also provides a variety of replacement media's for both gas and produced water streams such as activated carbon, charcoal, nutshell filter media, and ceramic media.
ProSep's rental fleet includes:
Gas Sweetening/Dehydration Skids – 0.1 to 4.0 MMscfd
Produced Water

TORR – Coalescing Technology – 500 BWPD
OSORB Treatment/Regeneration Unit – 750 BWPD

Osorb Media – Regenerable Media Technology

36" OSORB Bulk Media Vessels – 5500 BWPD
Osorb Media – Regenerable Media Technology
CTour Technology  – Oil in Water Removal Technology – 150-900 BWPD
36" Bulk Media Vessels – 5500 BWPD

Activated Carbon
Other Bulk Medias

Solids Removal Skids – 10,000 BWPD
6" Column Units – 50 to 350 BWPD

Osorb Media – Regenerable Media Technology
For quick/inexpensive/proof of concept testing on live fluids

Mixers

ProSep has a variety of our proprietary mixers available for rent including our ECLIPSE, AIM, and MAX.  Please contact ProSep to discuss your application and efficient mixing needs.
 Please contact ProSep Energy Services at info@www.prosep.com to check availability and discuss application details.
If you have any questions or would like to inquire about our products or services, please use this button to contact us.
Contact Us
Subscribe to our mailing list for news & updates about ProSep and our new era of process separation solutions.
Sign up now