NEWS
Prosep Awarded Contract For Statoil's Troll B ZMP Project
Technology helps Statoil reduce package size and recognize process efficiencies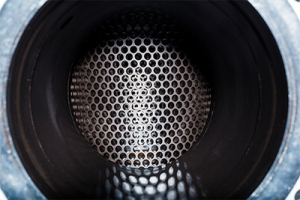 FEBRUARY 14, 2017 (HOUSTON) – ProSep, the industry-leading technology and service provider for integrated process solutions, announced today it will supply one (1) ProDry™ unit to Statoil for the Troll B ZMP Project. ProSep's project scope of supply – awarded through Aker Solutions – began in January 2017 and is expected to last approximately five months.
"The ProDry™ technology has demonstrated the ability to dehydrate natural gas with nearly 100% approach to equilibrium," explained Greg Hallahan, ProSep's Director of Product Development. He continued, "This enhanced performance, as compared to standard injection quills, allows significant cost savings via replacement of standard countercurrent towers, eliminating the large vessels and internals. Additional savings in operating expenses can be realized by minimizing TEG losses and demonstrating resilience to common TEG tower issues, such as TEG foaming and carryover."
The ProDry™ technology to deployed on the Troll B platform, uses ProSep's ECLIPSE mixer for triethylene glycol (TEG) injection.  Due to ProDry's high mixing efficiency, Statoil will replace a standard countercurrent TEG tower with an in-line, co-current mixer and separator/knock-out drum. The required TEG flow compared to a conventional tower will be reduced, allowing the project to utilize spare capacity in the existing TEG regeneration packages.
"The ECLIPSE mixer has been used for various applications, such as H2S scavenging in natural gas production, on a number of platforms in the Norwegian Continental Shelf," stated Jacek Kacperski, ProSep Sales Manager for Europe. "However, this project represents the first time the ECLIPSE mixer has been installed for gas dehydration with TEG or MEG, the ProDry™ application, and brings to conclusion a years' long R&D and Business Development effort to reach commercialization. ProSep feels that this application is the first step toward proving the mixers capability as part of an in-line co-current system, which has future applications for subsea developments.
If you have any questions or would like to inquire about our products or services, please use this button to contact us.
Contact Us
Subscribe to our mailing list for news & updates about ProSep and our new era of process separation solutions.
Sign up now