NEWS
Celebrating Houston Infographic
2015 marks 10 years of separation solutions for ProSep, so we thought we would celebrate the place where ProSep first opened it's doors – Houston. Download the Houston infographic and visit ProSep at OTC 2015, NRG Arena, Stand 8601 and celebrate with us.  Click on the Houston  infographic to see it full size.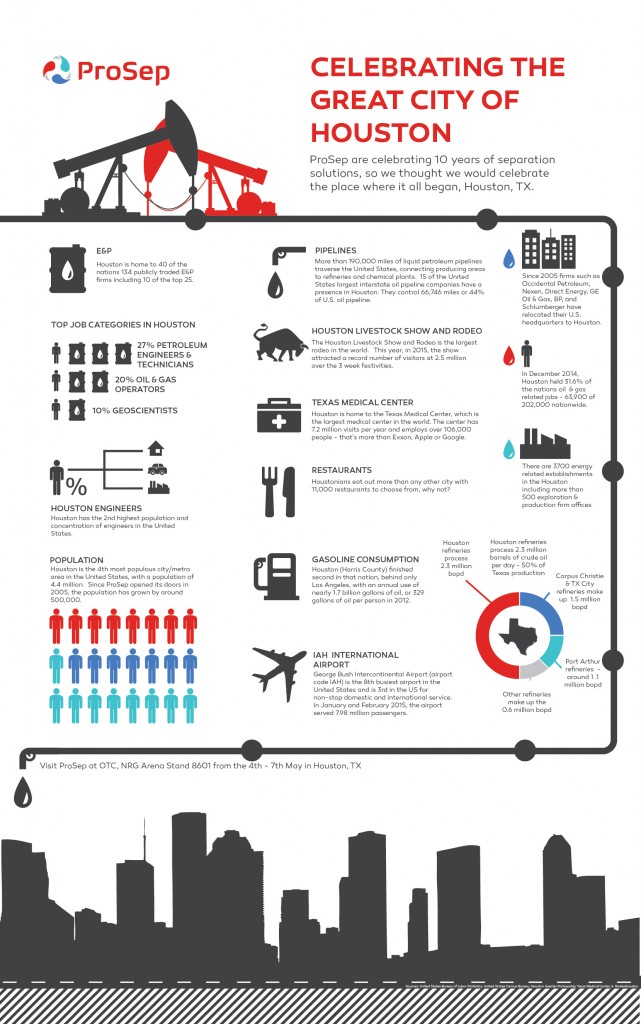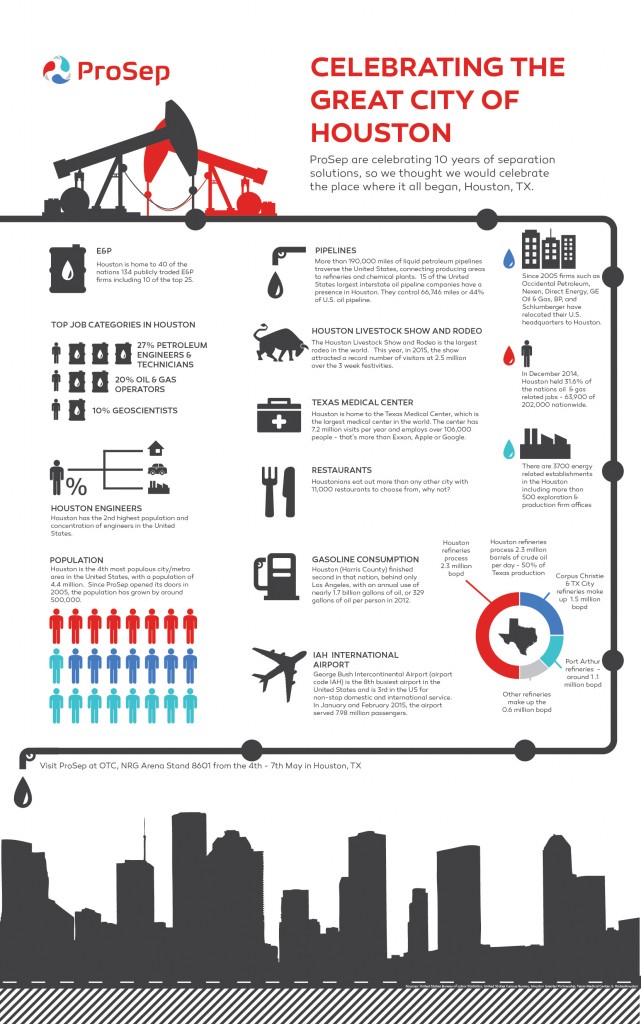 If you have any questions or would like to inquire about our products or services, please use this button to contact us.
Contact Us
Subscribe to our mailing list for news & updates about ProSep and our new era of process separation solutions.
Sign up now