NEWS
Project Update: Petro-Hunt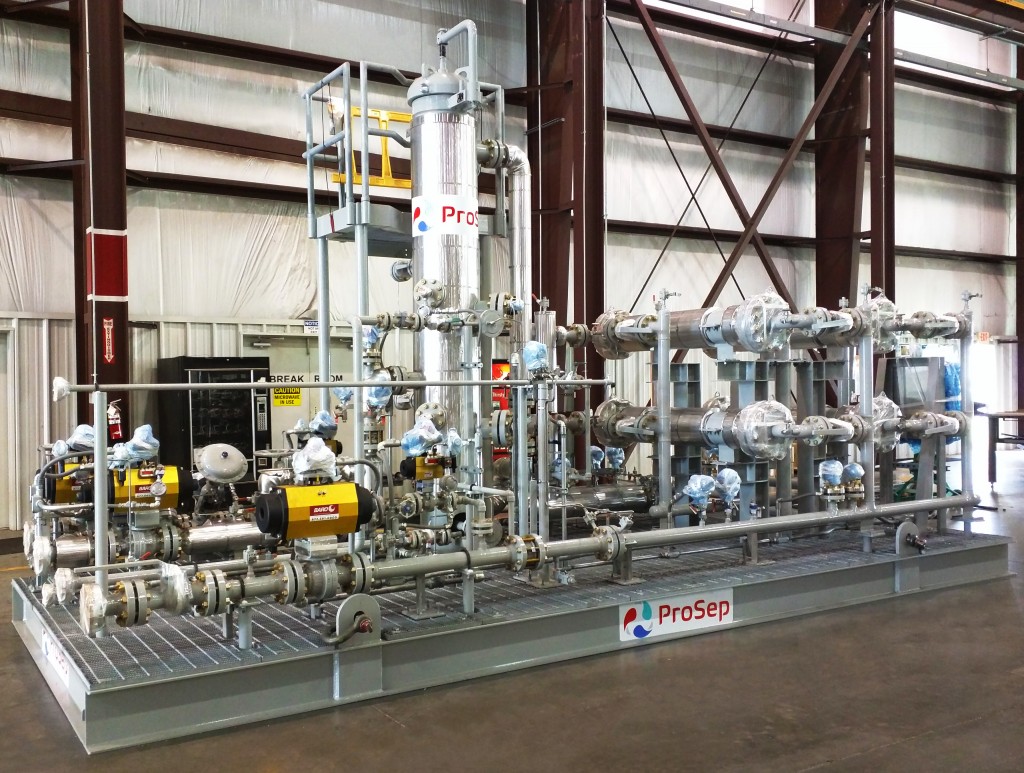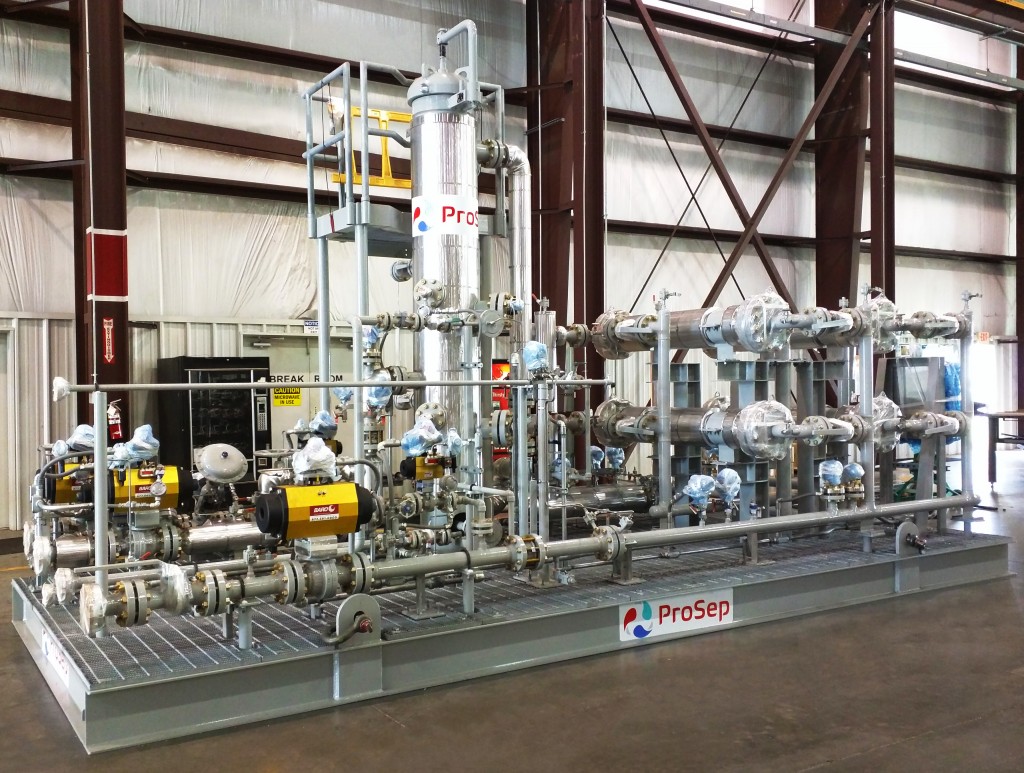 ProSep was contracted by Petro-Hunt, L.L.C. to provide a gas dehydration membrane package.  The package has now been shipped and is destined for the Little Knife Gas Plant in North Dakota.
Petro-Hunt is the operator of the Little Knife Gas Processing Plant (Little Knife Gas Plant) west of Killdeer, North Dakota. The Little Knife Gas Plant processes and treats associated gas produced from the Petro-Hunt operated Little Knife oil field in McKenzie, Billings, and Dunn Counties, North Dakota. In addition to treating gas produced from the Little Knife wells, the plant also treats and processes products from third parties who operate oil and gas wells in surrounding Williston Basin areas.

The Little Knife Field and Gas Plant were started in the 1970's by Gulf Oil Company and acquired by Petro-Hunt in 1992 from Gulf's successor, Chevron. The plant can process up to 32 million cubic feet of both sweet and sour gas per day. The state of the art equipment at the plant creates such end products for sale as butane, ethane, propane, natural gasoline, Y-grade, elemental sulfur and sweet methane gas. (Petro-Hunt)
The gas dehydration membrane package, which is constructed of low temperature carbon steel, will operate at a pressure of 764.7 PSI and a temperature of 100 ⁰F. The skid consists of a coalescing filter and four high pressure membrane tubes.
If you have any questions or would like to inquire about our products or services, please use this button to contact us.
Contact Us
Subscribe to our mailing list for news & updates about ProSep and our new era of process separation solutions.
Sign up now