NEWS
Patrick McCarthy joins Board of Directors as ProSep embarks on growth campaign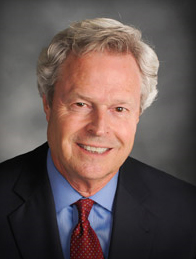 Houston headquartered provider of oil, gas, and water treatment, ProSep, has appointed a new non-executive Board Director to spearhead a five year enterprise growth plan. Patrick McCarthy brings almost four decades of experience to the post as he joins ProSep from NATCO, where he served as COO since 2006.
"With so much experience under his belt, McCarthy has seen the industry through boom and bust. This positions him well to advise and mentor ProSep's senior management team, as they look to deliver on the company's impressive global growth strategy," comments Neil Poxon, CEO, ProSep. "The landscape is growing more volatile and his steadfast guidance will ensure that ProSep continues to expand and adapt to serve the needs of the industry. We have developed an exciting vision for global growth and Patrick brings valuable experience and a track record of success that will help us realise this vision."
McCarthy will ensure that the strategy is executed according to best practice, and support the senior management team in complex areas such as work flows and recruitment, along with the enhancing of core competencies.
McCarthy's 38 years' experience in the oil and gas service industry has seen him serve as a Board of Director for more than a decade, and as a senior officer for over 20 years at international oilfield service companies. During this time, these companies experienced significant growth, and McCarthy has played a key role in the development and implementation of expansion strategies through partnerships, acquisitions, diversifications and business development. McCarthy has also held senior positions at ABB Lummus Crest, and MCDermott International.
"I'm delighted to be joining ProSep," says McCarthy, "I've been impressed by the company and its products for many years and it has built a solid foundation from which to take its key proprietary products and services forward. My ability and desire to mentor and support ProSep's senior team will help guide the company as it enters its next phase of development."
Established in 2005, ProSep is an industry-leading provider of integrated process separation solutions for oil, gas, and water. The company specialises in the development of proprietary technologies, and operates across the industry's global markets. It offers innovative products and purpose-designed solutions to remove solid, liquid, and gaseous contaminants from oil, gas, and produced water streams.
If you have any questions or would like to inquire about our products or services, please use this button to contact us.
Contact Us
Subscribe to our mailing list for news & updates about ProSep and our new era of process separation solutions.
Sign up now