NEWS
ProSep Awarded Patent for EBS Crude Blending Application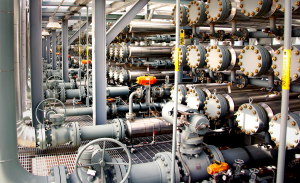 ProSep was recently notified that its proprietary mixing technology has been granted another U.S. patent for the blending of two distinct API crude multiphase process flows to create a consistent homogenous single API blend for easier downstream processing. The Enhanced Blending System (EBS) includes sampling, monitoring, and control of the individual and commingled flows in order to consistently deliver a homogeneous API. The advantages to the customer include upgrading a heavy crude to a more readily process medium grade crude, reduction in diluent light crude required to meet the desire medium crude specification, lower density and viscosity for ease of pumping long distances, and accurate, timely API and BS&W readings for the commingled stream.
If you have any questions or would like to inquire about our products or services, please use this button to contact us.
Contact Us
Subscribe to our mailing list for news & updates about ProSep and our new era of process separation solutions.
Sign up now