NEWS
ProSep features in latest edition of Refining & Petrochemicals Middle East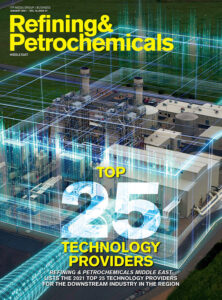 ProSep is delighted to be featured in the latest edition of Refining and Petrochemicals Middle East.  The article, authored by Raul Gonzalo and Greg Hallahan, discusses the impact high-efficiency mixers can deliver when they replace conventional mixing valves in a crude processing plant.
Four ProSep Multiphase Adjustable Xtreme (MAX) high-efficiency mixers were installed in a gas and oil production plant in the Middle East, and following field tests, the commercial and environmental results were impressive:
MAX high-efficiency mixers increased crude desalting trains' efficiency allowing lower salt-in-crude concentrations, from 8PTB down to 6PTB.
The demulsifiers' usage (ppm) was reduced by 22% after increasing mixing efficiency.
Reduction of greenhouse gas (GHG) emissions after the installation is estimated at 250 tonnes per year.
Read the article in full here >> https://www.prosep.com/wp-content/uploads/2021/01/RPME-JANUARY-2021-P24-27-LR.pdf
If you have any questions or would like to inquire about our products or services, please use this button to contact us.
Contact Us
Subscribe to our mailing list for news & updates about ProSep and our new era of process separation solutions.
Sign up now