NEWS
ProSep opens its facilities to third party manufacturing and appoints new General Manager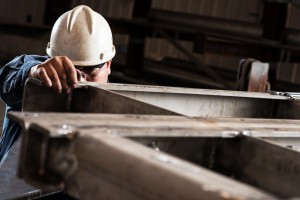 July 7 2014, Houston, TX: Houston headquartered oil, gas and water treatment specialist, ProSep has launched a new manufacturing service for third party clients at its purpose-built fabrication facility on Clara Road.
ProSep has the capability to construct large structural fabrications, vessels and piping spools, as well as being able to fully assemble packaged equipment.
The company, which offers a life-cycle portfolio of patented solutions to the global oil and gas industry has appointed Mark Hayes, former president of Tubular Structures International LLC McGregor, Texas, as General Manager of the manufacturing division.
The fabrication facility reinforces the company's commitment to being the industry-leading provider of integrated process separation solutions to the global oil and gas industry.
The workshop boasts four specialized bays for assembly, carbon fabrication, exotic fabrication and piping, and all areas have overhead cranes with large hook clearance. It can manufacture vessels up to 6' diameter, 60' long and 3" thick across a complete material range. ProSep can also conduct on site Hydro Testing for piping spools, pressure vessels and any other pressurized equipment. It is therefore well equipped to meet the requirements of a wide variety of global projects to the most stringent international industry standards.
ProSep's manufacturing team includes dynamic and highly skilled trades-people and technicians who are fully trained and experienced across a varied range of disciplines and activities, from electrical installation, instrumentation and tubing to non-destructive testing (NDT) and fiberglass reinforced products (FRP), insulation and heat tracing.
As part of its global growth ambitions, the company earlier this year announced more than $2 million investment in new headquarters and laboratories in Houston and has so far this year secured $40 million of global contracts. The company also has operations in the UK and Malaysia and employs more than 100 people globally.
General Manager Mark Hayes, said he's excited to be part of such a vibrant and ambitious company. "I've been really impressed with the growth of ProSep, not only in Houston but worldwide and I'm looking forward to the opportunity to develop our manufacturing capability and sharing this specialist resource with the market.
"Interest in our technology and services has exceeded expectations and our purpose built facility combined with our talented team, will allow for the completion of large and complex packages and products to meet the requirements of our customers."
ProSep is ISO 9001 certified, FPAL & Achilles registered and ASME certified to Section VIII, Division 1 & 2 and the National Board R stamp.
If you have any questions or would like to inquire about our products or services, please use this button to contact us.
Contact Us
Subscribe to our mailing list for news & updates about ProSep and our new era of process separation solutions.
Sign up now