NEWS
ProSep secures first refinery application of MAX+ technology in Middle East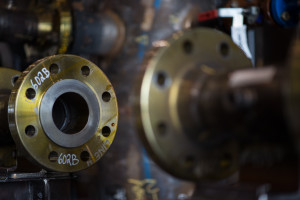 ProSep, an industry-leading, technology and service provider for integrated process solutions to the global energy industry, has announced the first refinery application in the Middle East of its Mutliphase Adjustable Xtreme (MAX+) Mixer.
The Max+ unit is a unique mixer with integrated injection and mixing capabilities which delivers homogenous mixing of multiphase flows with low pressure drop over the entire turndown range. Scheduled for delivery in 2019, ProSep's MAX+ technology exceeds that of traditional static mixers with its unique, fit for purpose design delivering a range of benefits.
Benefits include delivering the same high level of mixing efficiency by facilitating real-time adjustments to match production flow fluctuations; achieving up to 50% wash water utilisation in downstream applications therefore increasing desalting efficiency and reducing salinity levels; and, a homogeneous shear force to match process fluid properties for efficient separation resulting in reduced emulsion formation and salt corrosion downstream.
Ryan McPherson, ProSep General Manager for the Middle East and Asia Pacific said: "We are delighted to be supplying the MAX+ mixer to our client. The MAX+ unit for desalting is particularly suited for refinery applications where low outlet salinity levels are desirable.
"The fit for purpose design of the MAX+ mixing provides enhanced mixing action that allows the injected dilution water to make better contact with the already low levels of salt and water that accompany refinery crude feed stock."
With a portfolio of proprietary products, ProSep has installed over 100 mixers globally and continues to work with some of the world's largest oil companies, providing premium mixing solutions that enhance downstream separation, and rapid Return on Investment (ROI).
To find out more about ProSep's mixers and solutions, visit stand 7345
If you have any questions or would like to inquire about our products or services, please use this button to contact us.
Contact Us
Subscribe to our mailing list for news & updates about ProSep and our new era of process separation solutions.
Sign up now