NEWS
Successful delivery of Equinor's Heimdal MAX+ mixers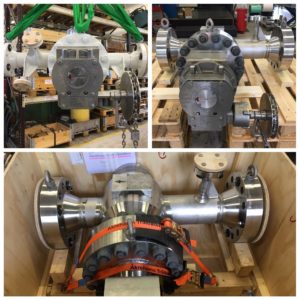 Following our announcement of the contract award for two ProSep MAX+ ProSalt mixers for the Equinor's Heimdal Gas Centre Platform in the North Sea last month we are delighted to confirm the order has been successfully delivered.  The 4" CS MAX+ Mixer and 6" Class 1500# duplex MAX+ mixer have been satisfactory tested, preserved and shipped!  Thank you to all who contributed to the success of another "on time" delivery project.
If you have any questions or would like to inquire about our products or services, please use this button to contact us.
Contact Us
Subscribe to our mailing list for news & updates about ProSep and our new era of process separation solutions.
Sign up now