NEWS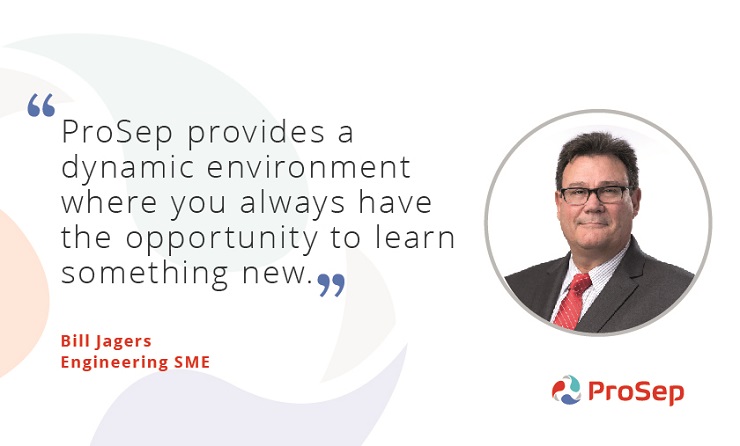 Meet the Expert: Bill Jagers
At ProSep product development is a key part of remaining competitive in the market.  One of the key people in charge of actively engaging in product development and seeking improvement to design for manufacturing, operation and installation is our Engineering SME, Bill Jagers.
How long have you been with ProSep?
I joined ProSep in 2007. I had been a team member with the prior organizational structure for 4 years as well.  It has been quite an adventure.
What does your role entail?
As Engineering SME I provide product development support to the advancement and delivery of ProSep proprietary mixing products performing mechanical design, development of manufacturing plan and delivery of our products. I am actively engaged in product development seeking improvement of design for manufacturing, operation and installation. I support all aspects of mechanical design analysis and manufacture of our products. We offer products to many different markets; therefore, we have the opportunity to work many standards and materials of construction.
Click here to read his full profile.
If you have any questions or would like to inquire about our products or services, please use this button to contact us.
Contact Us
Subscribe to our mailing list for news & updates about ProSep and our new era of process separation solutions.
Sign up now