NEWS
Production Chemicals Optimization Conference – Greg Hallahan and Brenton Hughes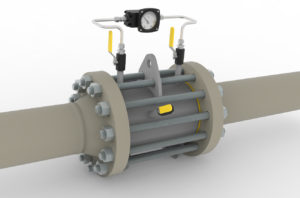 Our Director of Product Development and Proposals Greg Hallahan and US Sales Manager Brenton Hughes attended the 5th annual Production Chemicals Optimization conference in Houston, Texas last week.  The presentations during the event provided a great insight into the latest challenges facing oil and gas operators.  The event was also a fantastic opportunity for ProSep to showcase our eClip technology that provides chemical savings in a compact, easy-to-install and cost effective product.
If you have any questions or would like to inquire about our products or services, please use this button to contact us.
Contact Us
Subscribe to our mailing list for news & updates about ProSep and our new era of process separation solutions.
Sign up now