NEWS
May 2019 Internal Strategy and Technical Session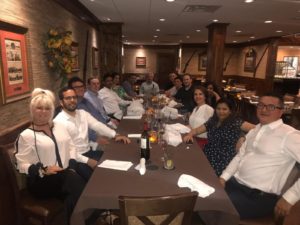 ProSep held their semi-annual Strategy and Technical Session in Houston.
The session kicked off with two inspiring keynote speeches from Ryan Gurney, Managing Partner at Cottonwood Venture Partners and Anthony Thomas, SVP Ringer Gloves. More than ten of the team prepared and presented their high-quality strategic recommendations by product and region.
Adding a little bit of friendly competition to the meeting, the stellar content and delivery of the presentations made it so hard for everyone to judge and select the winner of the best presentation that three first prize winners were awarded to Caleb Smathers, Nicole Miles, and Brenton Hughes!
We now look forward to implementing our new strategy to further develop our business and continue delivering world-class solutions to our clients!
If you have any questions or would like to inquire about our products or services, please use this button to contact us.
Contact Us
Subscribe to our mailing list for news & updates about ProSep and our new era of process separation solutions.
Sign up now